Tech giants like Google and Apple have become an integral part of our everyday lives. We had now the chance to experience how daily life in their homeland, California, is. We could look behind the scenes in the suburbs where the world's innovation and startup hubs are. Capital, technology, and talent get slightly different meanings here. Travel journal from Silicon Valley.
We arrived at San Francisco airport when the sun just started to rise and then we took a taxi to San Mateo. Uber was not an option. Interestingly, Uber cars are not allowed to pick up people at the airport, even in the state where they were founded. In Bulgaria and Hungary, the taxi lobby successfully reached that such services are banned, but fortunately, it is still possible to take an Uber or Lyft in those parts of the world where technological developments happen. Nonetheless, we were shocked that the taxi lobby managed to reach restrictions even here. They are a constant factor; they hinder innovation regardless of time and place.
Even on the first day, it became clear that finding Silicon Valley would not be easy. Where is it actually? Locals said that "somewhere around here," but everyone showed slightly different areas. Some said that somewhere between US 101 or Interstate 280 and San Francisco, while others claimed it lies south of San Francisco. One thing is sure; it is not one particular area. Silicon Valley is more of a network of neighborhoods without one specific center. It is a very complex ecosystem, much more than a few tech giants' cooperation.
The Hungarian equivalent of the San Francisco Bay Area cities might be the towns and villages along Lake Balaton. They adjoin each other; there are no actual boundaries between them. It is hard to separate them just as divorce goes bad for Johnny Depp and Amber Heard. It is one enormous suburban area with San Mateo at one end, where we had our accommodation, and San José at the other, known as the capital of Silicon Valley. Despite the excellent weather, the famous streets of San Francisco were not packed with tourists. Nonetheless, as an enthusiastic GTA: San Andreas fan, I enjoyed exploring and identifying the streets very much. This city was the model for San Fierro.
Unlike San Francisco, San José is a vibrant, buzzing city. Of course, this also means that there are yelling gentlemen and ladies at almost all street corners discussing their love life under the influence of various drugs. The US can indeed sometimes show the face what we know from the movies.
There is nothing other than single-family detached homes between the two large cities; nonetheless, the public transport network does not reach the area. Sometimes there are sidewalks, at least. When we dared to walk for twenty minutes, we felt that the residents thought we were fishy. Anyone is suspicious who is walking in the area. Neighborhood watch signs were everywhere, which reminded us that the locals were probably watching us walking behind their tinted windows, and they would call the police immediately if we did anything strange. Almost everyone works from a home office in the neighborhood. Thus, they can watch who walks before their properties non-stop. The signs made clear that strangers, especially if they behave unusually, are not welcome. And we could indeed not see many people. We did not see castles, but there were no dilapidated buildings either. These are concentrated elsewhere. There are single-family detached homes that look more or less the same, but, of course, they are all tailored according to their owners' tastes. There are often three cars in the driveway. Does anyone care about sustainability here…?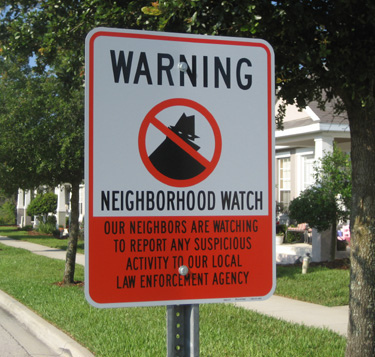 One of the gems of Silicon Valley is Stanford University, where the world's most talented students study. In Budapest, I could not experience how life on a university campus is. It was extraordinary for me that the students can take a bus within the campus for free. According to the locals, the competition is very fierce, and the tech giants are vying for talented and hard-working students. We got a taste of the daily hustle and bustle of the local university life as we walked through the campus.
We soon recognized that we were not the only visitors. Groups of high school students came to see the university to get motivated. If they graduate from high school, they might get an offer from Stanford. But one does not even have to apply to pretend that they are enrolled in Stanford. There are several gift shops on the campus that help with their merchandise to build the Stanford identity. Of course, local students also buy their obligatory college sweaters here.
The alpha, beta, gamma, kappa, etc. fraternities, and sororities that might be familiar from American movies, especially the many parodic college comedy series of the early 2000s, are also present here. Nonetheless, Stanford students are not the biggest party people.
In Berkeley, another famous university in the Bay Area, this part of campus life was much more visible. We met an old gentleman on a bicycle who had more bikes than teeth as we walked around the campus. He introduced us to the mysteries of the place. It is usual here to strike up conversations with strangers.
We could not go home from our Silicon Valley trip without visiting the Apple Park Visitor Center. We went into a showroom that looked like a simple store, just much emptier. It actually looked like all other electronics stores. It has a cafe which takes up a third of the building. The second third is a room where the latest iPhone 13s and other gadgets are on tables that stand very far from each other. It is not a big attraction, so there were not so many people. However, the various clothes and tote bags with Apple logos were unique. And we cannot complain since buying Apple gadgets here is also somewhat cheaper.
In the last third of the building, a 3-D model of Apple Park, the headquarter of the company, is brought to life by augmented reality technology. But the pandemic spiked our guns, and we could not even enter this area. If you manage to get to the top of the Apple Visitor Center once in your life, you can see the trees next to Apple Park, which obscure the famous "spaceship in spring."
We visited the garage of Steve Jobs, co-founder of Apple in Los Altos. Steve Wozniak, the other co-founder of Apple, said in an interview in 2014 that "the garage did not serve many purposes, except that it was something for us to feel that it is our home. We had no money. You have to work out of your home when you have no money." Unfortunately, we could not spend much time outside the garage because one of the neighbors had turned up. They achieved that the local authorities prohibited taking photos from the garage, and they also made it harder to approach it.
Speaking of famous garages, we also visited the HP garage, the cradle of Silicon Valley. In the 1930s, Frederick Terman, dean of the School of Engineering at Stanford, persuaded his talented students, Bill Hewlett and David Packard, to stay in California. They laid the cornerstone of Silicon Valley in this garage.
Our next stop was Googleplex, the campus of Google, which was more open than the Apple Park. We could not go inside, but we could walk around the buildings. There was a flower and flea market in the middle of the complex, and a Google dinosaur greeted the people who were walking there. The place seemed prestigious, although most of the building was under renovation. Google has been doing a lot of real estate development recently and is eager to welcome back its employees who have fled to the safe realm of home office. Unlike the Apple Visitor Centre, there was no shop here. Well, there was one once, but it is permanently closed.